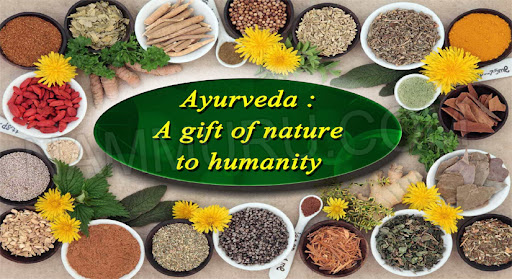 Ayurveda Course is one of the Best course which works naturally for various Diseases. It is Considered as one of the most Important Ancient Medical Systems which is been followed in different places. It mainly helps the therapists, nurses and yoga teachers in order to develop their educational skill for treatment for the patients naturally. Ayurveda course has the duration of 5.5yrs, which includes 1yr Internship Program Compulsorily. Ayurveda is the oldest method followed in the aspect of treatment for the Patients.
BAMS ELIGIBILITY CRITERIA:
– Students must have passed 10+2 in Science,with Biology, Physics,Chemistry which must
be the main subject in their High School.
– Student must be above 17yrs on or before his Admission.
– Must have scored a maximum of 50% marks in the 12th class.
– Student must be NEET Qualified.
BAMS CURRICULUM:
Profession 1
Padartha Vigyana Avam Ayurved Itihas
Sanskrit
Kriya Sharir (physiology)
Rachana Sharir (anatomy)
Moulik Siddhant Avam Ashtanga Hridaya (sutra sthan)
Profession 2
Dravya Guna Vigyan (pharmacology and materia medica
Rasashastra-Bhaisajya kalpana (pharmaceutical sciences)
Roga Nidan Vikriri Vigyan (pathology and microbiology)
charak Purvadh
Profession 3
Agad Tantra vyavahar ayurved evam vaidyaka (toxicology and medical jurispudence)
Charak samhitta uttarardh
Swastha vritta and yoga (preventive and social medicine and yoga)
Prasuti and sriroga (gynaecology and obstetrics)
Bal roga (paediatrics)
Profession 4
Shalya tantra (general surgery)
Shalakya tantra (diseases of head and neck including opthalmology, ENT and dentistry)
Kayachikitsa (internal medicine including manas roga, rasayam and vajikarana)
Panchakarma
Research methodology and medical statistics

Ayurveda College list of Karnataka
| | | |
| --- | --- | --- |
| SL.NO | COLLEGE NAME | Total Package |
| 1 | Yenepoya Homeopathic Medical College | 10 Lakhs |
| 2 | KLE University's Homoeopathic Medical College | 11 Lakhs |
| 3 | A M Shaik Homeopathic Medical College | 10 Lakhs |
| 4 | Dr BD Jatti Homeopathic Medical College | 11 Lakhs |
| 5 | Shri Sathya Sai College of Homeopathic Medical Science | 10 Lakhs |
| 6 | Bhagawan Buddha Homeopathic Medical College | 10 Lakhs |
| 7 | Alvas Homeopathic Medical College | 10 Lakhs |
| 8 | Bharatesh Homeopathic Medical College | 9 Lakhs |
| 9 | Rosy Royal Homeopathic Medical College | 10 Lakhs |
| 10 | Aadhars Homeopathic Medical College | 10 Lakhs |
| 11 | Sri Kalabyraveswara Swamy Ayurvedic Medical College | 18 L |
| 12 | Indian Institute of Ayurvedic Medicine & Research | 14-18 L |
| 13 | Alva's Ayurveda Medical College | 25 L |
| 14 | SGV Ayurved Medical College | 14-16 L |
| 15 | Shri Shivayogeshwar Rural Ayurvedic Medical College & Hospital | 14-16 L |
| 16 | Shri Jagadguru Gavisiddheshwar Ayurvedic Medical College | 16 L |
| 17 | Shri Hingulambika Education Society's Ayurvedic Medical College | 14-16 L |
| 18 | Kalmathada Pujya Sri Virupaksha Shivacharya Ayurvedic Medical College & Hospital | 14-16 L |
| 19 | Shri Basaveshwar Vidya Vardhak Sangha Ayurved Medical College & Hospital | 16 L |
| 20 | Grameen Ayurvedic Medical College | 14-16 L |
| 21 | Danappa Gurushiddappa Melmalagi Ayurvedic Medical College | 14-16 L |
| 22 | Shri Veerpulikeshi Rural Vidyavardhak Samasth's Rural Ayurvedic Medical College | 14-16 L |
| 23 | Bhagwan Mahaveer Jain Ayurvedic Medical College & Hospital | 14-16 L |
| 24 | Shri Kalidas Ayurvedic Medical College | 14-16 L |
| 25 | Rajiv Gandhi Education Society's Ayurvedic Medical College & Hospital | 14-16 L |
| 26 | Muniyal Institute of Ayurveda Medical Sciences | 14-16 L |
| 27 | Dhanvantari Ayurveda College & Hospital | 13 L |
| 28 | Rama Krishna Ayurvedic Medical College and Research Centre | 14 L |
| 29 | Sri Dharmasthala Manjunatheshwara College of Ayurveda & Hospital | 28 L |
| 30 | Karnataka Ayurveda Medical College & Hospital | 14 L |
| 31 | Sri Sri College of Ayurvedic Sciences & Research | 30 L |
| 32 | Ashwini Ayurvedic Medical College & Research Centre | 14-16 L |
| 33 | Shri C.B. Guttal Ayurvedic Medical College | 14-16 L |
| 34 | Atreya Ayurvedic Medical College, Hospital & Research Centre | 14 L |
| 35 | Sri Raghavendra Ayurveda Medical College & Hospital | 14-16 L |
| 36 | SDM Trust's Ayurvedic Medical College | 28 L |
| 37 | Shri Siddhivinayaka Rural Ayurveda College | 14-16 L |
| 38 | Tapovana Ayurvedic Medical College & Hospital | 14 L |
| 39 | Shri Dharmasthala Manjunatheshwara Institute of Ayurveda & Hospital | 28 L |
| 40 | Dr. N.A. Magadum Ayurvedic Medical College & Hospital | 14-16 L |
| 41 | Sharada Ayurvedic Medical College & Hospital | 14 L |
| 42 | Yenepoya Ayurveda Medical College | 13 L |
| 43 | Prasanna College of Ayurveda and Hospital | 11 L |
Benefits of Ayurveda:
-A Graduate Completing BAMS, can work in Govt. Hospitals or Private Hospitals
-They can their own Private Practice and Hospital as well
-You can Publish your own Ayurveda Clinic/ Hospital
-You can get a new Life with Ayurveda, you will learn the way to life
-You will Know how to make your Life way Better
-Ayurveda helps for Therapists, to improve in their Skill and Development
-It helps the Yoga Teachers, to know deeply what is the method involved
-It helps Nurses to be Trained well and to cure naturally the diseases